Language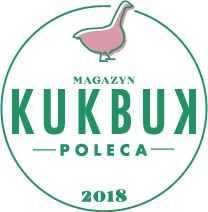 Wasabi is a very demanding plant, the more we are happy about the fact that we can present
 the certificate KUKBUK Recommends 2018 !!!

The jurors of the competition appreciated not only the unique taste, but also the effort we put into this unique crop.

 

Why did the jury choose our rhizome?

"For a new chapter in the history of plants found in Poland, which opens delicious rhizomes of Polish wasabi, 
cultivated ecologically and without the use of machines".

 

Almost 200 local producers, craftsmen and owners of agritourism farms applied for this year's edition of the contest,
 and the jurors had to try, test and watch almost 700 products! 
Only 24 certificates were awarded this year.